Ed Robinson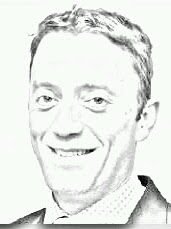 ED ROBINSON TEP
HEAD OF PROBATE SERVICES
Having worked in the trust industry since 1995, Ed has an in-depth knowledge of trust law and the many technical and practical issues faced by trustees.
As a fully qualified  STEP member Ed started his career in Deloitte and Touche where he specialised and did his professional exams in personal taxation where he gained an exposure to Trusts and Estates administration.  He went on to work at Smith and Williamson before joining Capita Trust Company Limited in 1999.
In 2004 he left to join SG Hambros where he looked after the substantial family trusts of the bank's clients which included in depth exposure to the families' offshore Trusts.  Ed returned to Capita in 2009 as a Senior Trust Manager managing a team of four Trust Managers focusing on a very technically challenging portfolio of Trusts and Estates which had been acquired from the Public Trustee.  More recently Ed was instrumental in the takeover of the 160 trusts from Aviva Plc including responsibility for transition management.
He has considerable expertise in dealing with substantial family trusts as well as those with complex family situations or where beneficiaries have special needs, as well as dealing with contentious trust and estate matters.
When Ed is not servicing clients he chases his two sons around the football field who are converting him into a Liverpool FC fan.  In his own time he enjoys playing golf and walking his dogs in rural Sussex.
Tel: 0203 751 1150
Mobile: 07952 787 875
Email: ed@keystonetrust.co.uk

Contact Us
Keystone Trust